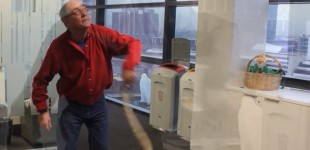 Ross and John's training for London 2012 has jumped up a notch. In this episode they take on "Swivel Chair Dressage" and "Arrhythmic Gymnastics"! Promo video for 3AW Breakfast.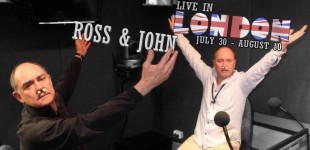 3AW Presenters Ross Stevenson and John Burns are deep into their London 2012 training routine. Check out their attempts at "synchronised sitting", "office long jump" and an interesting interpretation of shot put. Promo video for 3AW Breakfast.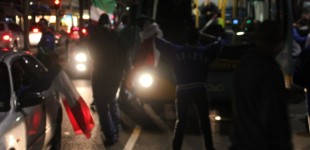 Italian soccer fans went wild in Melbourne's Lygon St Italian precinct, after their team beat Germany 2-1 to win through to the Euro 2012 final.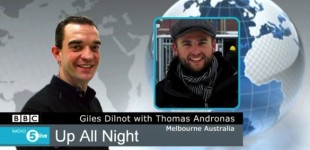 Campaigners for the restitution of the Parthenon marbles to Greece gathered in London on 19th and 20th June 2012, for an international conference on the issue. The colloquy was led by the Australian founder of the first committee for the restitution of the Marbles, Emanuel Comino and featured speakers including famed human rights lawyer George [...]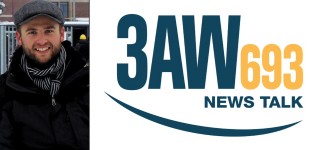 I'm currently working as a reporter and producer for Melbourne radio station 3AW. In total I've worked for the station for about four years. This is my most recent 3AW showreel: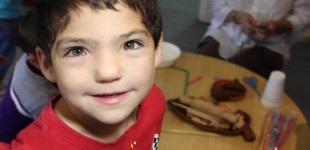 The Children's Protection Society aims to break the cycle of abuse and neglect in families and to improve the choices and life chances of all Australian children. Situated in West Heidelberg, in Melbourne's north, the CPS centre is the only one of its kind. It is currently the focus of a research project that aims [...]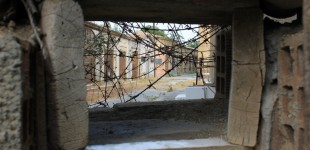 Just inside the walls of old Nicosia, on the south side of the Green Line, lies Plateia Eleftherias, Freedom Square. It was named this in 1974 as an appeal to the future freedom of Cyprus. On the northern side of the divide Ozgürlük, Hürriyet and Istiklâl streets speak of the same desire for freedom. Today [...]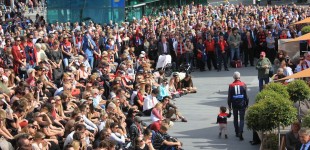 A video wrap of the State Funeral of footballer, philanthropist and much loved personality Jim Stynes. Today thousands gathered in Federation Square to farewell their hero. Many of those in the crowd did not personally know Jim but all said he had touched them in some way.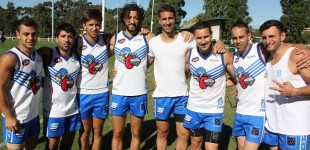 On Sunday 18th March 2012, the Hellas Spartans took on the best local talent from Albania, Australia, Ireland, Israel, Africa, Turkey and Team Harmony in the Harmony Cup.